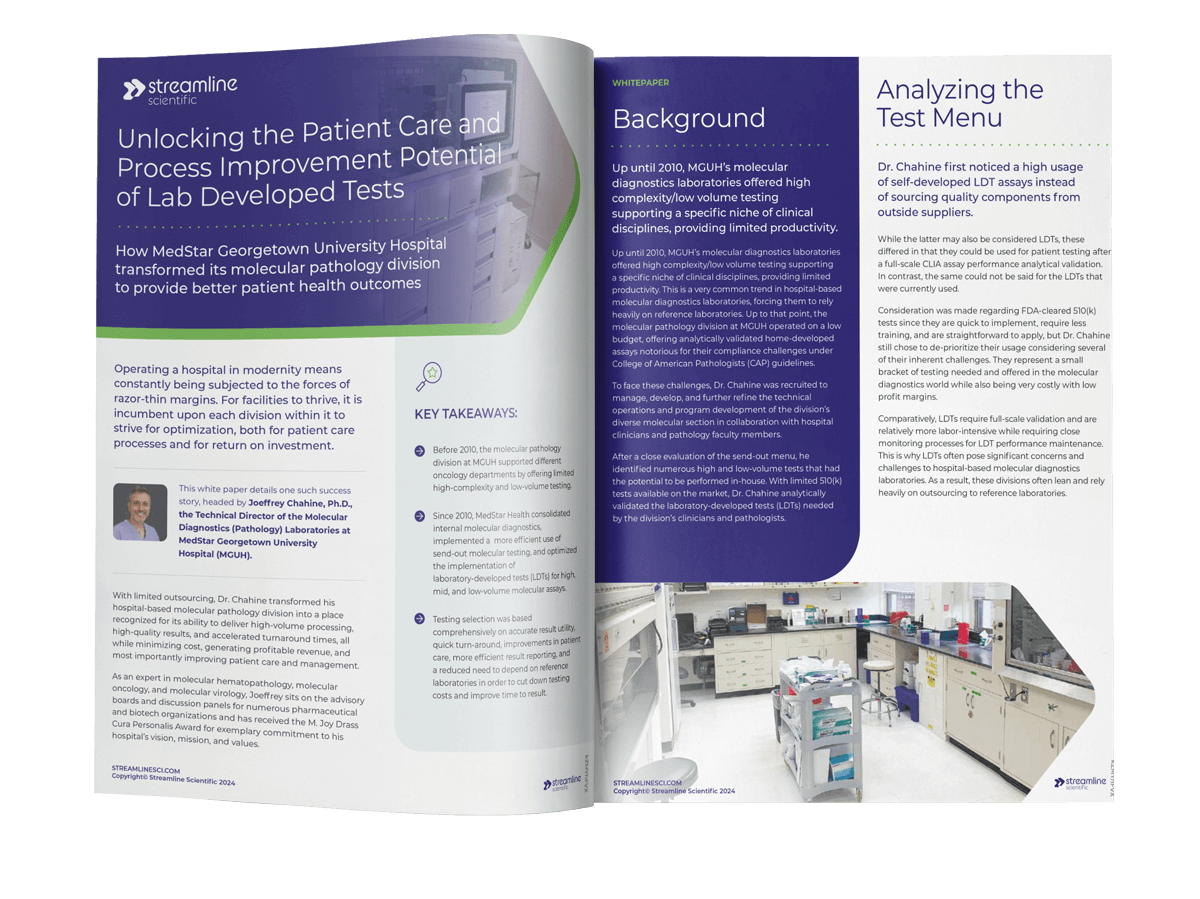 How MedStar Georgetown University Hospital transformed its molecular pathology division for better patient health outcomes
Operating a hospital in modernity means constantly being subjected to the forces of razor-thin margins. For facilities to thrive, it is incumbent upon each division within it to strive for optimization, both for patient care processes and for return on investment.
This white paper details one such success story, headed by Joeffrey Chahine, Ph.D., the Technical Director of the Molecular Diagnostics (Pathology) Laboratories at MedStar Georgetown University Hospital (MGUH).
Key Insights

Before 2010, the molecular pathology division at MGUH supported different oncology departments by offering limited high-complexity and low-volume testing.
Since 2010, MedStar Health consolidated internal molecular diagnostics, implemented a more efficient use of send-out molecular testing, and optimized the implementation of laboratory-developed tests (LDTs) for high, mid, and low-volume molecular assays.
The testing selection was based comprehensively on accurate result utility, quick turn-around, improvements in patient care, more efficient result reporting, and a reduced need to depend on reference laboratories to cut down testing costs and improve division productivity.
Download the Full White Paper